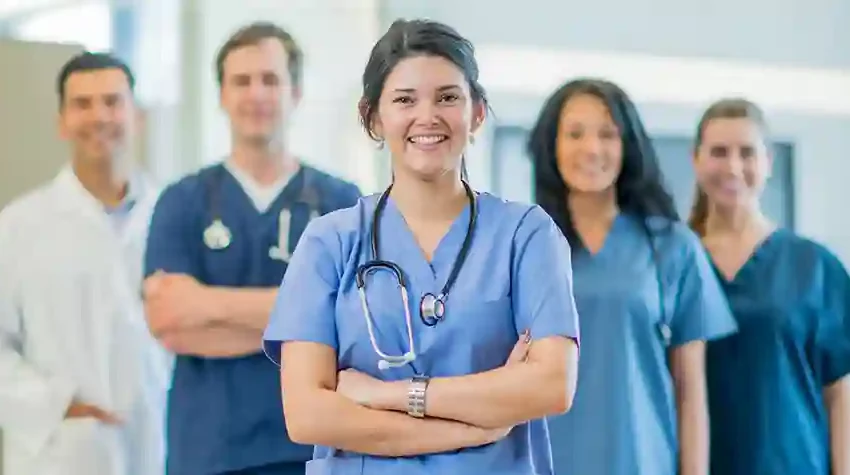 Medical Assistant Resume: Writing the Best Resume for Jobs as a Medical Assistant
Potential employers will first carefully review our medical assistant CV. It must be well-written, precise, and contain all the pertinent details about you that a potential employer would want to know. Making a solid initial impression with your assistant medical resume is crucial; otherwise, it can get thrown out.
Use the following advice as you create, format, and print your resume. This will guarantee that you can market yourself effectively and increase the likelihood of being invited for a job interview.
Structure for a Medical Assistant Resume
Your full name, address, phone number(s), and email should naturally appear first on your medical administrator or assistant resume.
This area of your resume will list your clinical and administrative talents. Since it is the most crucial section of your resume, it is placed after your contact information. This section of your medical administrator or assistant resume can be written in various ways. For example, it can be referred to as your profile, your summary of qualifications, your highlights of qualifications, or just "Certified Medical Assistant," "Certified Podiatric Medical Assistant," "Certified Ophthalmic Medical Assistant," etc.
The best way to compose this area of your medical administrator or assistant resume is to summarize your qualifications in a two- to three-sentence paragraph before listing all of the pertinent abilities you want to emphasize in bullet style. Here's an illustration:
Medical Assistant with certification
Knowledgeable CMA possesses a solid clinical experience in pediatric healthcare and proficiency in medical office administration. Speaks and writes Spanish with ease. Skills consist of:
Managing a medical office, managing patient records, billing for medical services, quick books, taking vital signs, drawing blood, injecting patients, preparing them for exams, and having CPR certification.
Keep the education section of your medical assistant school in Temecula resume straightforward. First, your medical assistance credentials and any related training you've received should be listed there. Next, list the name of the certification followed by the certification date and the name of the institution followed by the dates for educational history.
Except for recent graduates, employers will typically inquire the most about a candidate's work history. Therefore, a reverse chronological sequence should be used when listing work history. The most recent experience is listed first in this manner. Next, give a bulleted list of your accomplishments and duties for each position. Finally, include your most current employment details in your resume for medical assistant and administrator.
Still popular with companies today is the chronological resume. Ideally, you should develop a resume for a medical assistant that looks like this. Only if you have a substantial amount of unrelated work experience is there an exception. A functional medical assistant resume listing relevant experience in skill clusters could be more acceptable in that situation.
However, remember that recruiters and HR staff can be unsure of or even annoyed by functional resumes for medical assistants and administrators. For example, the combo resume for an assistant medical practitioner in the writing advice above lists talents first, followed by job experience.
Tips for an Assistant Medical Resume
Print your resume on plain white paper with black ink. Avoid using elaborate borders or images.
Your resume should accompany a cover letter for a medical assistant and administrator.
If you're emailing your assistant medical resume, save it as an a.doc file.
A maximum of three pages should make up your resume.
Make sure there are no grammatical mistakes.
Ask someone else to review your resume for you, especially someone who works in recruitment or healthcare, and solicit any tips they may have.
Employers will use your medical assistant resume as a marketing tool to determine whether they want to schedule an interview with you for the position. In other words, obtaining an interview is the aim of your resume. Therefore, it is preferable to customize each resume for a particular assistant medical position rather than producing simply one. How do you go about that? For instance, if the position involves a lot of administrative duties, emphasize your administrative experience and talents rather than your clinical expertise. The most significant resume writing advice for medical assistants is that.