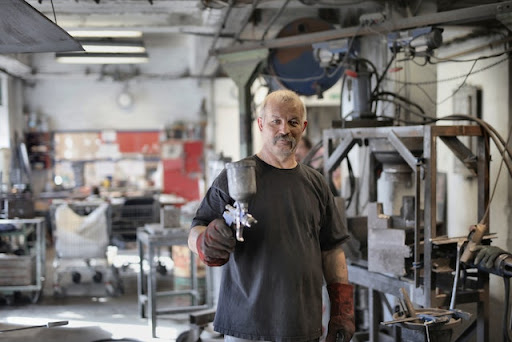 4 Major Reasons to Consider Sandblasting Services
Sandblasting, or abrasive blasting uses abrasive materials like steel, glass beads, acrylic, and grit to smooth a rough surface or roughen a smooth surface. These materials are forcibly propelled to the surface of the object and are conducted in spaces called sand blast rooms.
It is commonly used as a part of the finishing process to remove materials from an object, preparing its surface for coating, like when you smooth a surface before a paint job.
A professional sandblasting company will have the expertise to determine the correct media for your project. Here are a few reasons why you should consider sandblasting.
It is a Quick Process
One of the greatest benefits that sandblasting offers for your company is time efficiency, meaning it leaves more time for you to be productive on other matters. When you hire professional sandblasting services, the operation can be completed swiftly. They use industrial washers to wash parts and remove grease, oil, paint, corrosion, etc.
Depending on the surface and its size, a typical cleaning job would take hours of your time to clean manually but can be done in a few minutes using the sandblasting technique. The particle matter used in sandblasting quickly blasts away all pollutants from the surface.
There's no longer a need for intensive and long preparations before using harsh chemicals and extensive scrubbing if you choose to scuff.
It is Environmentally Friendly
Sandblasting, when done right, is a non-toxic technique that causes little to no damage or pollution to the environment. Unless sand or other outside pollutants are used among the abrasive material, the process is largely harmless.
Not only is it non-toxic for the environment, but it is also safe for the workers that handle equipment and conduct operations. Unlike a lot of other cleaning methods, the products used in the sandblasting technique don't cause issues when touched or inhaled.
It Restores Rusty Equipment
Removing rust from equipment is also one of the major benefits that sandblasting can offer. No matter the industry you work in whether it's commercial kitchen equipment or machines in an industrial business, sandblasting can easily make your stuff look brand new.
It's especially used in the food industry to bring back the original look and condition of the equipment that has collected rust over time. Rust oxidizes metal on the equipment you use for your operations and damages it.
Read to know more about Chrome Hearts Hoodie
It Smooths Surfaces for Painting
If you're dealing with a painting project, using sandblasting is one of the best and most efficient ways to smooth out the surface so when you apply the paint, it will look good and won't have rough bumps on it. It works especially well if the surface you need to paint has had several paint jobs over the years and has accumulated multiple coats of paint.
But it's not only useful for paint jobs, in reality, sandblasting is a greatly versatile technique that can prep various varieties of surfaces for a wide variety of uses.
Read also : Mircari